mammahhhh.. mammaa yu know i luv youuuu... [u knoe i luv yuh]..
mammahhh... mamma youre the queen of mai hearttt... blalalala lagu boyz 2 men..
hepi betdey makkkkk..
nah segambar makciknab.. sape windu makciknab dan masak lemak makciknab angkat tangan!! [sayeh.. sayeh.. :(]
tepon rumah: "moshimoshi.. akum :D" [mak guek ske marah guek ckp moshi2, tanak kasi salam]
"komsalam ha yer.." [adik aku nih mmg tak mesra alam betol angkat tepon x-(]
"mak mane?"
"kuar gi rumah wannok.. sekiansekian"
[mak guek nih siang2 dah merayap bejalan.. iskkkkkk~!
"iskk mane sejaa mak nihh.. takpela..ckp kat die hepi betdey"
ngehehee.. like mother like daughter.. dedua kaki jalan..
tapi takpa.. selepas 2 jam dia tepon smula.. [suh esok gi amek bas gi birm rumah auntie-yati.. gilaka?]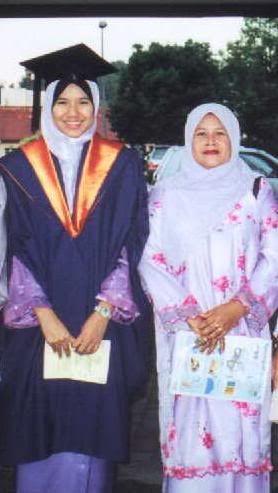 selang sehari.. 20th may nih plak betdey kaklong..
hepi advance betdey kaklong
.. :D
[yer.. tayah nak kutok kutok.. guek lagi gumut dr kaklong x-( ]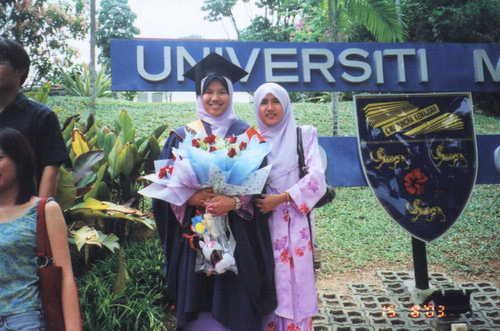 mood of the moment: percintaan [derrrr]
song of the moment: mellu goeslow & krisdayanti - cinta [gadiskuu.. ehehe suke la cite tentang dia nih]
i wanna be: errr.. akazukin.. err.. ble summon pacman besar ngehee.. pac-ku.. pac-ku.. comelllllll~